日本語 / English
こちらの商品は海外のみの販売になります。
This item will be sold only in Japan.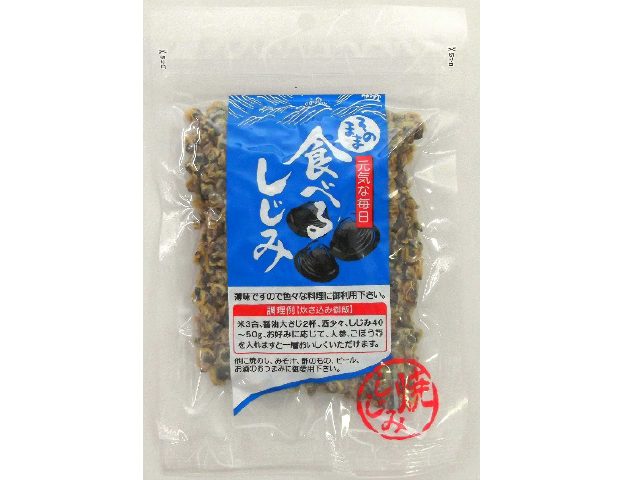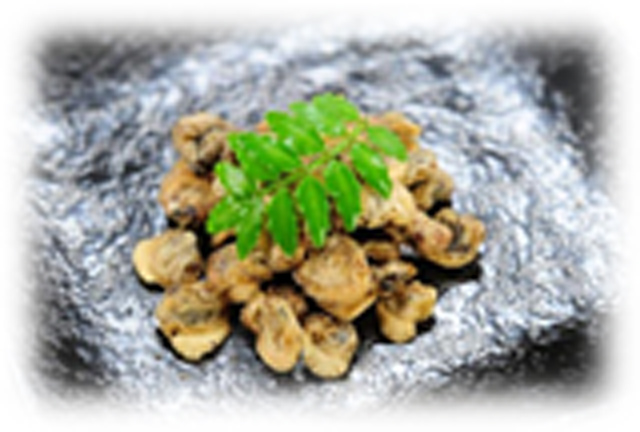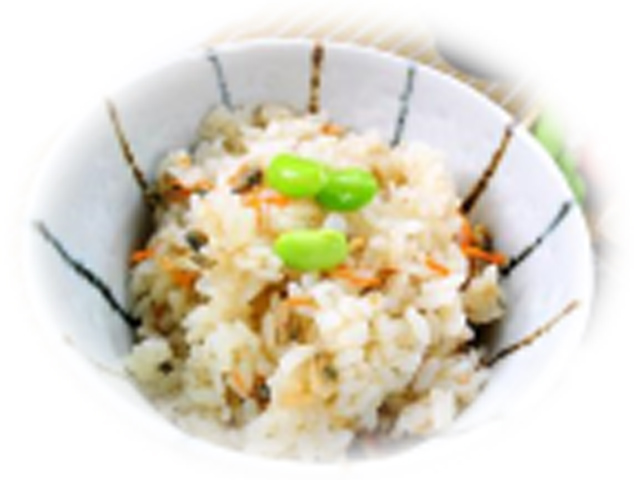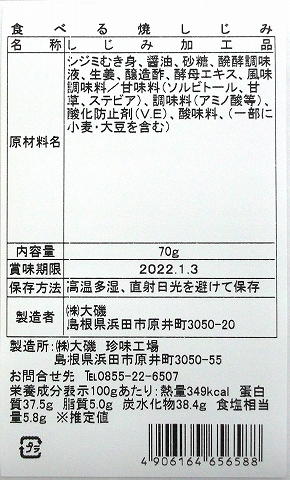 商品名
食べる焼しじみ 70g
Product Name
Flavored and Roasted SHIJIMI Clams (70g)
商品特徴・利用シーン
味付けしたしじみを乾燥し、そのまま食べられるようにしました。おつまみはもちろん、みそ汁や酢の物、炊き込みごはんなどにご使用いただけます。
Product Characterristics / Use Scenes
Flavored SHIJIMI Clams are roasted and dried so they are ready to eat. They can make an excellent snack, tasty ingredients for miso soup or Japanese style vinegar salad as well as a delicious addition when cooked together with rice.
| | |
| --- | --- |
| JANコード | 4906164 656588 |
| 賞味期限 | 180日 |
| 内容量 | 80g |
| 国内販売価格 | 500円(税抜) |
| | |
| --- | --- |
| JAN Code | 4906164 656588 |
| Best-before | 180 days |
| Net Volume | 80g |
| Price in Japan | Y500 (+ sales tax)/pkg. |