日本語 / English
こちらの商品は海外のみの販売になります。
This item will be sold only in Japan.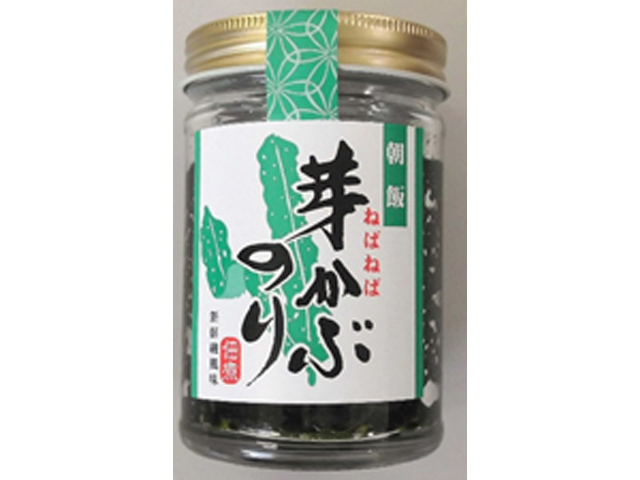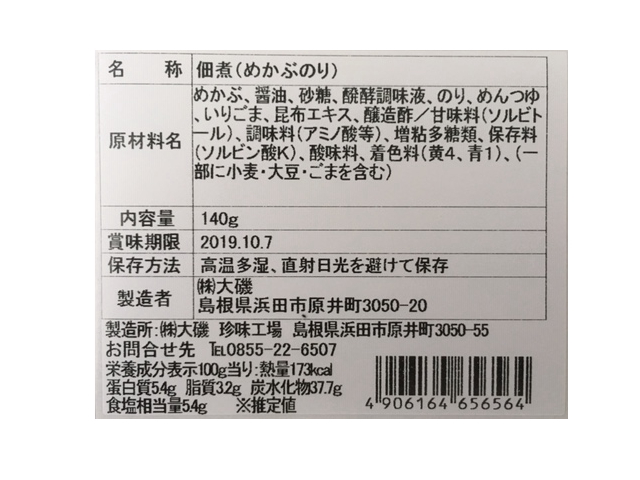 商品名
芽かぶのり 140g
Product Name
Seaweed(WAKAME root and laver) Topping for Rice 140g
商品特徴・利用シーン
甘口に炊いためかぶを国産のりを使用した佃煮と合わせました。海苔の佃煮のなかでも人気の商品です。
Product Characterristics / Use Scenes
MEKABU, or WAKAME seaweed root, is cooked in sweetened soy sauce and mixed with NORI (laver) which has been simmered in soy sauce and sugar. It makes an excellent topping on hot rice, and this product is one the most popular items of its kind.
| | |
| --- | --- |
| JANコード | 4906164 656564 |
| 賞味期限 | 180日 |
| 内容量 | 140g |
| 国内販売価格 | 500円(税抜) |
| | |
| --- | --- |
| JAN Code | 4906164 656564 |
| Best-before | 180 days |
| Net Volume | 140g |
| Price in Japan | Y500 (+ sales tax)/pkg. |