日本語 / English
こちらの商品は海外のみの販売になります。
This item will be sold only in Japan.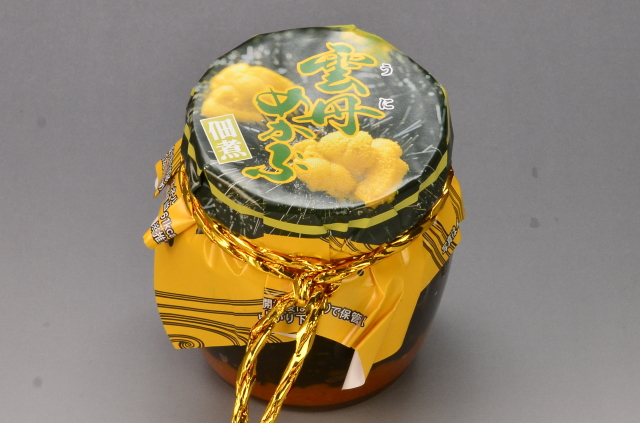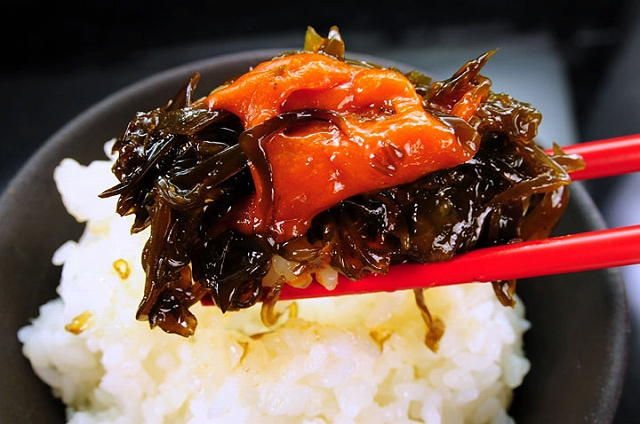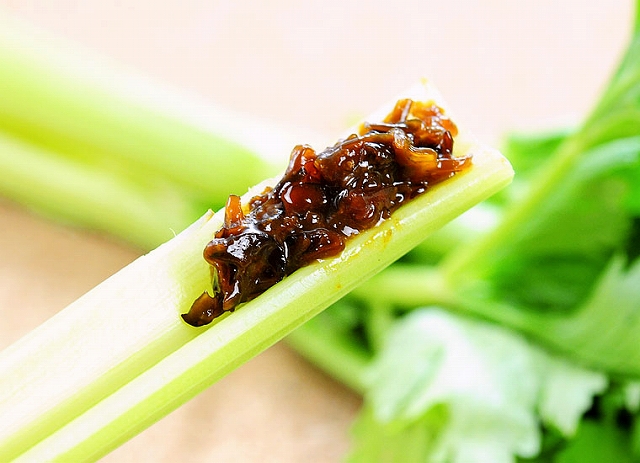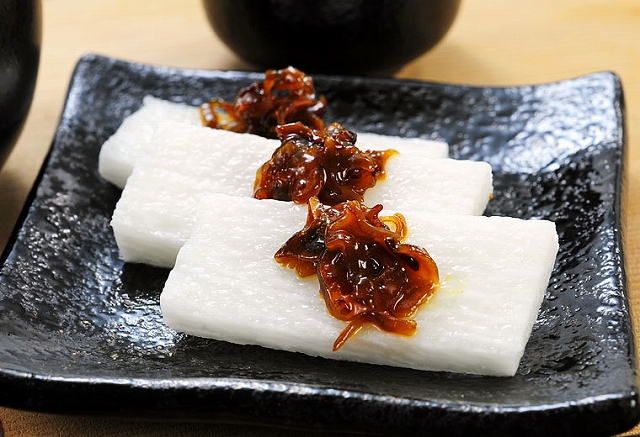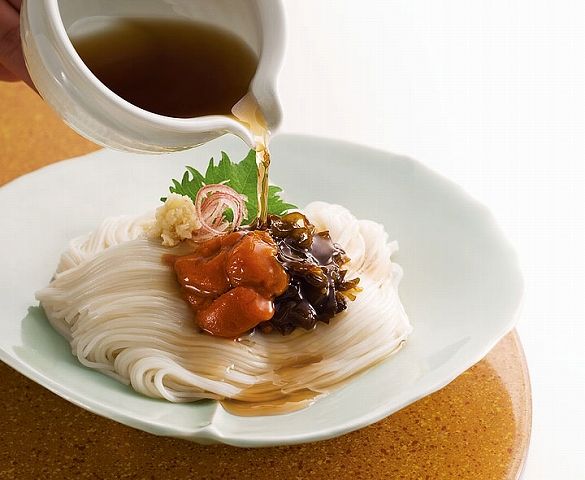 商品名
雲丹めかぶ 150g
Product Name
Sea Urchin and Mekabu (Wakame root) TUKUDANI 150g
商品特徴・利用シーン
甘口に炊いためかぶとオリジナルの練うにを二層に充填した佃煮です。お子様から年配の方まで幅広い層で支持をいただいております、弊社人気No.1商品です。
Product Characterristics / Use Scenes
The product is a combination of Mekabu, cooked in mildly sweet taste, and sea urchin paste prepared with our original recipe, packed in two layers; on the bed of sea urchin paste lies Mekabu. The product has received a wide range of popularity from young children to the elderly. It is the best-seller among all the items of our factory.
| | |
| --- | --- |
| JANコード | 4906164 655383 |
| 賞味期限 | 180日 |
| 内容量 | 150g |
| 国内販売価格 | 500円(税抜) |
| | |
| --- | --- |
| JAN Code | 4906164 655383 |
| Best-before | 180 days |
| Net Volume | 150g |
| Price in Japan | Y500 (+ sales tax)/pkg. |