日本語 / English
こちらの商品は海外のみの販売になります。
This item will be sold only in Japan.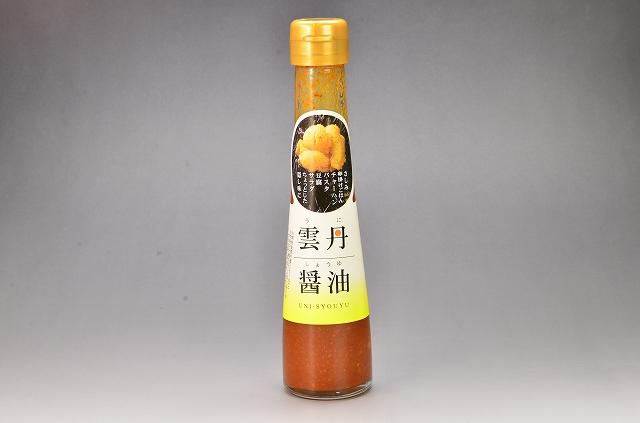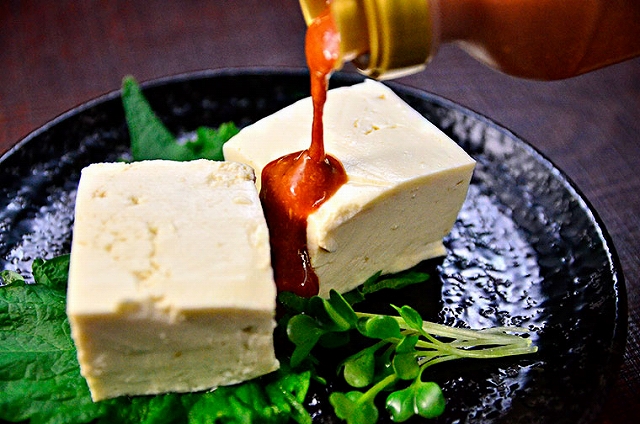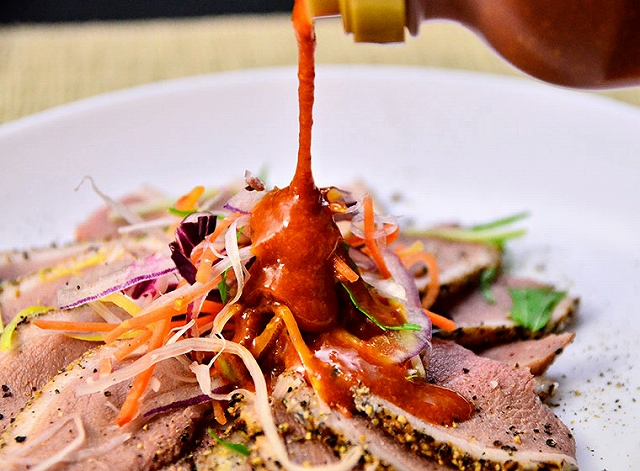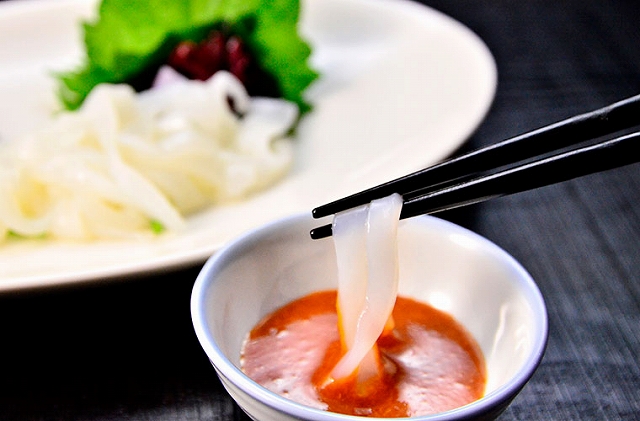 商品名
雲丹醤油 120ml
Product Name
Sea Urchin Soy Sauce 120ml
商品特徴・利用シーン
うにそぼろのクセのない甘みと、醤油の優しい旨味の絶妙なバランスが特徴です。どんな料理にも合う驚きの美味しさをお楽しみいただけます。
Product Characterristics / Use Scenes
The shoyu has exquisite mix and balance of simple sweetness of Uni Soboro (salted sea urchin and fish meat mixed, flavored and roasted) and mild umami of shoyu. It is an excellent seasoning to turn any type of dishes into an amazing treat.
| | |
| --- | --- |
| JANコード | 4906164 657189 |
| 賞味期限 | 240日 |
| 内容量 | 120ml |
| 国内販売価格 | 1,000円(税抜) |
| | |
| --- | --- |
| JAN Code | 4906164 657189 |
| Best-before | 240days |
| Net Volume | 120ml |
| Price in Japan | Y1,000 (+ sales tax)/pkg. |